Staging a house before selling it is one of the best investments to ensure it gets a quick offer and achieves the highest sale value. Research has shown that a staged home sells three times faster than a non-staged home – and staging your home may increase the offer value on a house by up to 10%.
So, what steps should you take to stage your home?
1. Declutter your home
Decluttering is the first job you should tackle when home staging. Clutter distracts buyers – their eyes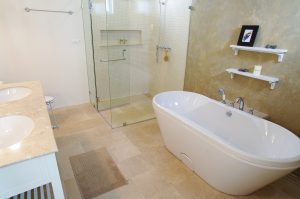 will be drawn to your belongings, not the rooms. The rooms themselves will look smaller and untidy if cluttered.
'Nearly all of us have too much 'stuff,' which has been accumulated over the years if not decades. Decluttering each room is an excellent investment of your time. It's important potential buyers can envision themselves living in the property; for that to happen, it has to feel like you don't.
Try to free up as much surface space as possible on shelves, coffee tables, and especially in the kitchen. Wicker or rope baskets are excellent for throwing items you need but don't necessarily want to see. Storage units and containers are another great option, should you require more space.
2. Clean, clean, clean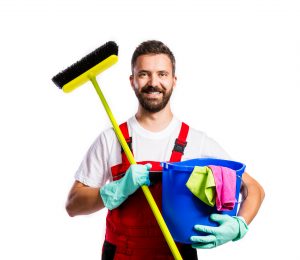 A clean home will feel well-cared for, which is essential for most buyers – even renovators don't want to buy somewhere that gives the impression of being neglected. Plus, a clean, aired home will feel fresh and welcoming – this will help buyers envision themselves living in your home.
If you do nothing else, make sure your home is clean, clutter, and odor-free and that there are no "yet to be finished" DIY jobs, as they'll give the impression that your house will need a lot of maintenance.
3. Tackle home staging must-do DIY jobs
Just as a property needs to be clean to feel well maintained, a home needs obvious maintenance tasks resolved to secure an offer quickly. So, make a list as you assess what needs doing to stage your house: fix that dripping faucet, mend the guttering, fill holes and cracks in walls, repair that door… anything that looks broken or doesn't work can put buyers off.
4. Refresh rooms with light-reflecting colors
A fresh coat of paint makes a tremendous amount of difference. It brightens a room, can make it look more prominent, and gives an overall appearance of a well-kept home.
And while you may love bright or dark colors or bold wallpapers, it's often best to stick to what's safe to secure a sale when staging a house. That needn't mean white, neutrals, naturals, and pastels can create a space-enhancing feel buyer will love.
5. Renovate your kitchen and bathroom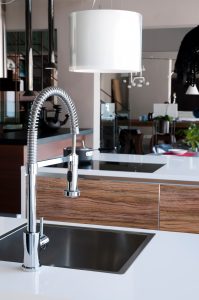 Staging a kitchen may be more than just decluttering and cleaning – if yours is holding back your chances of getting an offer, you may need to consider a remodel, the cost of which, done wisely, can be recouped when you sell.
A new kitchen has the most impact on a new buyer. It demonstrates to buyers that the house has been updated. You generally recoup your investment from upgrading kitchens and baths.
This may not mean remodeling – painting kitchen cabinets can make a big difference.
6. Rework room layouts
Staging a house might involve reworking rooms' layouts. This is particularly important when staging a living room – especially if it is an open-plan room that doubles up as a kitchen diner, in which case you may need to investigate new living room layout ideas.
Arrange the room to look its best – not for practicality's sake. For example, sometimes a table may be too close to a cabinet for proper opening and closing, and that's because we are just after a balanced look instead of necessarily trying to be practical.
'The same goes for television placement. Some sellers get hung up on whether the TV placement is viewable from different furnishings. It doesn't matter for selling purposes because no one watches TV while viewing the home!
7. Remember accessories when staging a house
Staging a house isn't just about adding new pieces to your home – you may also need to get rid of some well-loved furnishings.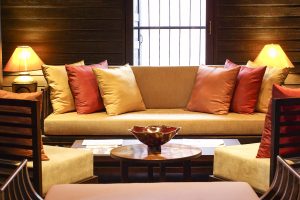 Get rid of all stained rugs and furniture. It gives an overall lousy feeling to prospective buyers. It makes a home look beaten up. If you can't replace it, you can buy inexpensive throw rugs and place them on the existing carpet.
It is not as pricey as people believe in reupholstering furniture and can make a huge difference. If you like the shape of a piece, reupholstering can revive it.
New, fresh-looking furniture will elevate the entire room. 
Colorful throw pillows that work together also give a home a well-balanced look, and matching throw blankets.
Accessories make a big difference, too. Consider placing a coffee table book with a candle or an attractive decorative piece.
Making small changes to a room can often have a big impact on its ambiance. I would recommend replacing bed linen and towels with new crisp white replacements. 'The same rule applies to bath and hand towels. Scented oil diffusers and candles are always a good idea to create a warm, welcoming environment.
8. Stage a house for comfort
Comfort is much more critical because people stay home for long periods. 
Unlike in the early 2000s, when everyone wanted open-concept living, clients realized that they needed privacy and quiet to work or go to online learning. Many clients are changing room formats, so every family member has an office.
9. Staging your front yard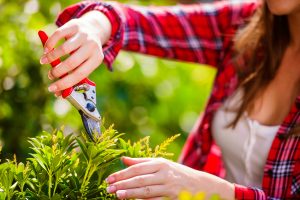 A buyer's decision-making process doesn't start once they are in the property; it starts when they pull up to the home. Any remedial work or improvement that can be made to the entrance of the property will pay dividends.
This can be as simple as weeding the path leading to the front door to a new coat of paint on the door itself or investing in some lovely front yard flower bed ideas. Try and clean any windows you can, especially the one at the front of the property. As summer continues, new flowers or a hanging basket can give a positive impression; their aroma can also create an excellent first impression.
10. Don't forget to stage the backyard
If you are lucky enough to have any outside space, you must maximize this as much as possible. It doesn't matter if it's 6ft by 6ft or 300ft long.
Just like with the front of the property, assess what needs to be done to make it as presentable as possible. Treat it as an extra room and home stage it accordingly. Start by measuring your outdoor area and deciding what furniture best suits your needs and lifestyle.
11. What not to use in home staging 
I would always advise homeowners to go out when buyers are due to visit and let their realtor show them the property. In my own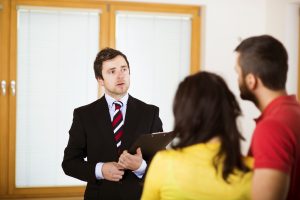 experience, they will feel more relaxed, be more likely to spend more time looking around, imagining themselves living there, and the house will feel less like yours and more like – potentially – theirs. For this reason, too, de-personalizing is a must. Family portraits should be removed for now, and those on the wall should be replaced with more neutral art.
12. Stage a house to suit its age and style
Staging an older home is the same as staging a modern one, except that any home will look best if the interior complements the home's age, architecture, and style. A cohesive look throughout a home can make it look bigger, too.
How do I stage my home myself?
To stage your home yourself, follow these simple steps:
Declutter rooms – put items in storage if necessary.

Invest in good storage – this will make rooms feel organized and neat.

Clean and maintain your home.

Repaint bright or bold schemes in more neutral, light-enhancing colors.

Rethink room layouts to make them look bigger.

Dispose of – or put in storage – old, worn, or very personal items.

Ensure curb appeal is attended to.